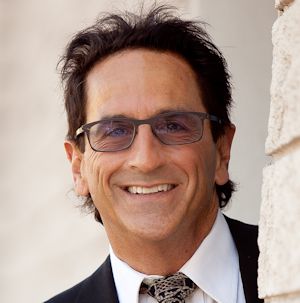 Sidney Sheres was born and was raised in the leafy Van Cordlandt neighborhood of the Bronx, New York.  As a teenager, Sid attended the Bronx High School of Science.
Sid was also passionate about poetry and a fan of the classics of English and Russian literature. He combined his love for music and his sense of lyricism at New York University Theater School, and later earning a BA at the progressive Goddard College in Vermont, in the resident Bread and Puppet Theater.

Sid entered the field of Special Education through stints at Vermont State Hospital as a recreation therapist and as a music therapist with Maimonides Institute.  After earning Master's Degree in Education at Florida Atlantic University in Boca Raton, Sid began to develop various multimedia special education materials for teens and adults.  At the Council for Exceptional Children in 1974, he gave a speech extolling the value of multiple media in classrooms, in which the Stevie Wonder song Higher Ground was amplified to excite and inspire the teachers group.
Sid (left) played lead guitar for the Age of Reason
After several years of research and teaching reading by phonetic pattern recognition to dyslexic children, Sid became intrigued with applying programmed learning systems to the classroom. With the arrival of the Apple IIe in education in 1985, Sid set out to develop a technology to teach reading to dyslexic children using voice input output computer software.  Chatterbox, the Voice Reading Ability Drill was the first of its kind: a commercial educational product integrating voice recognition with speech synthesis in a hands-free language interaction. The system was well received by educators of handicapped children, researchers in adaptive hardware for its strong phonetic and curricular contents, and by Apple for its technical novelty and speech interactivity.
Since those days Sid worked with and studied every different facets of multi-media, language and educational technology, developing training materials for Learning tree International, creating the Voice English interactive language software, and being principal author and Lead Instructor for the Hummingbird Speech System, a patented method of teaching English phonetics.
In a detour from multi-media, Sid spent 12 years with Boeing Space and Intelligence Systems. While at Boeing, Sid was able to apply his skills in project leadership and software development to several key defense projects:  C-17 Airlifter:  Principal architect and developer for Integrated Master Tool Suite, enabling data exchange from Boeing to USAF and international military transport customers, suppliers, and prospects. B1 / B-2 Bomber: Developed unified dashboard to track and manage technical requirements, risks, issues, and opportunities. Boeing X-37 Reusable Space Plane program:  Led team of 3 developers in 4-year project to provision IT tools and Integrated Data Environments, including multiple high security domains of partner and customer networks.  Principal coder for configuration management and document storage systems, supporting 2 successful launches of space plane for DARPA and USAF. TSAT and EMARSS: Developed entire suite of data visibility and data exchange applications and configured and deployed them across multiple proprietary program infrastructures.
After leaving Boeing, Sid decided to pick up where he left off and to revisit interactive language training systems in the light of new technologies trending toward voice interactivity. Conversation Space is the result, a website where users can practice and improve spoken English using interactive video in a speech workout with an emphasis on intonation, pitch and pronunciation.  Similar to an exercise class, this active method helps users to develop expressive speech, vocal strength and confidence in all situations.
Sidney has a wife, Celeste, and two teenage children. They reside in Manhattan Beach, California.